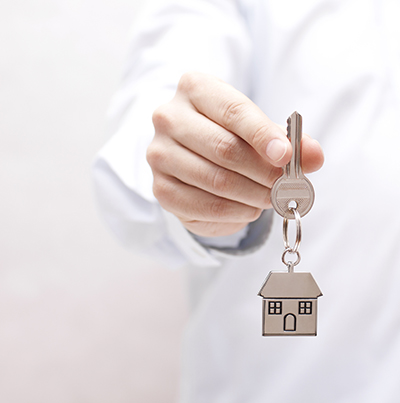 When people return home after an exhausting day at work, they seek some peace and a chance to enjoy some private moments with their families. For this reason, they invest a lot of time and money on home improvements but, sometimes, they forget that their security comes first. In fact, the first step of ensuring the protection of your home is the maintenance of the keys and locks. There is no point of installing a high tech alarm system, when your front door locks are worn and, thus, vulnerable.
Residential Locksmith Silverdale can help you reinforce the protection measures at your home through excellent services and wise consultation. Our belief is that all people are entitled to good living standards and they don't deserve to be frightened within their homes. Therefore, our goal is to provide you residential locksmith services, which will take away your fears and enhance your confidence about the security of your private property.
Remember that there are tens of different keys within your house and accordingly too many locks, which won't last forever and won't protect you for a lifetime. These are all mechanical tools, which rust or warp over the years, and it's good to replace them before they break or weaken the security of your home. At the same time, technology has brought revolutionary changes in the field of the locksmith sector as well. We may engage on residential lock rekey, but it would even be better to get briefed about the new technologies and the chance to fortify your home with the new electronic locks. As the world is changing and even intruders get their hands on modern equipment, you cannot still base your home security on simple mechanical locks.
Residential Locksmith Silverdale can give you the best advices as to how to proceed with the enhancement of your home protection. We have a long experience on residential lock change and we know that most homes in the lovely city of Silverdale have begun to give priority to security matters and prefer electronic security locks. Lately, our locksmiths keep replacing old mechanical locks with new electronic ones all over Washington because modern problems require modern defense weapons.
Of course, we are at your disposal at all times for all your needs or problems.
We are available to discuss your requirements and plans for your security and we can help you with that by inspecting your home in order to detect problematic and weak entry points that must be taken care of. You can rest assured that the people, who enter your home and replace your locks, are thoroughly checked for their clean background and they are absolutely capable and well trained to install any type of lock or deal with any major problems. After all, we are a 24 hour residential locksmith company, which can respond to your emergency calls at all times or fix the damaged locks after a home invasion.
When you forget your home keys or you are just locked out of your lovely home for any reason, it would be convenient to remember our phone number. We can unlock the door for you and replace the lost house keys in just minutes. Our world is full of keys, locks, security systems and ideas of how to make you feel safer.