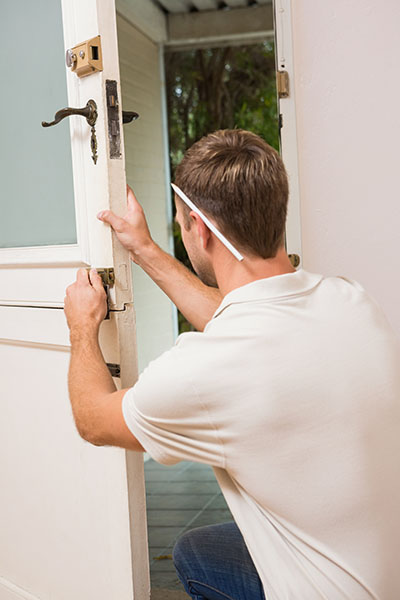 When it comes to home security having good quality locks and making sure they are installed accurately are both of the essence. Choosing the wrong door locks or failing to install extra bolts at windows and secondary entry points could lead to intrusions. Failure to see that the bolts are installed properly will have similar results. Don't forget that there are variations among door materials and their qualities as there are differences among bolts. Paying attention to such matters is essential primarily for your security and secondary in order to make your investment worth a while.
3 factors to consider for home security
Choosing security door locks is not hard but you need to focus on good materials, trust good brands and make sure the latch bolt is long. Some people ignore to give gravity to the material of the strike plate but keep in mind that this is the equipment, which will allow the good locking of the door. Some strike plates are made of cheap materials and they will fail to serve you properly. Prefer hard, solid steel materials with four screw holes and not two. You need to make sure the strike plate will be secured better against the doorjamb and, thus, the lock will find its way into the plate's throat and secure the door. Good and durable materials won't only last longer but they will provide the expected security. Long screws will keep the strike plate in place and lock repair will hardly be needed.
Of course, the door must be in excellent condition, too. There is no point spending money on good locks only to install them in quasi rotten doors. Main doors, whether front or back ones, ought to be made of solid materials and maintained in excellent condition. The hinges must be durable and the door balanced. In any other case, deadbolt installation won't serve you one thing since perpetrators will take advantage of the vulnerability of your door in order to get in. Lastly but not least, you must make sure lock installation is done with precision. One single mistake when the lock is installed or the strike plate is secured and you will have major security issues.